Rebuilt Ford 4.6L Engines for Sale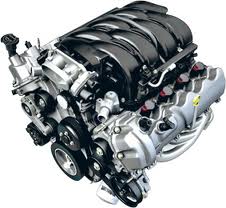 Searching for a rebuilt Ford engine online can bring up a lot of different engine sellers. Many just list an inventory and instruct you to call for a price. We do things differently here at RebuiltEngines.co. We tell you everything there is to know about our rebuilt Ford 4.6L engines for sale before you make your purchase. We do not want you to have questions or concerns that we are able to answer. We make it fast and really easy to get an affordable price for your F-150, Econoline, Mustang or Lincoln vehicle. Our 4.6 engines from Ford are expertly rebuilt right here in our upgraded engine shop.
We know that when you are an educated customer you will buy with confidence. We take our reputation seriously and make sure that we inform you about what you are buying. Our rebuilt engines were once used engines that were headed to a junkyard to be parted out. We have secured great ways to buy Ford engines that just need some TLC by an expert mechanic. Our engines are in such great condition that many people believe they are brand new. Each engine is stripped and totally rebuilt to take off the old parts and put on new ones. This makes our Ford engines run great and sets them apart from the other sellers online.
36-Month Warranty with Our Rebuilt Ford 4.6L Engines for Sale
We give you a great engine. We give you the lowest online price. We answer your questions. We throw in a 3-year warranty for no cost when you purchase our Ford rebuilt engines. You don't have to fear putting these engines into your van, truck or passenger car. We know that an OEM part will not last forever and could go bad in the warranty time frame. That's OK because it's covered. Our work is covered. You have a great engine and a peace of mind that your issues are taken care of should they arise. It is hard enough to get a warranty from a dealership much less a remanufactured engines dealer.
Out of all the great things we do for you there is still one thing we have to tell you. Our shipping is fast and cheap. This in no way means that we use low quality carriers to ship our rebuilt engines. We have already selected the best of the best when it comes to handling our engines and getting them to their destination on time. Our shipping team gets the best prices and actually saves you money. Regardless of where our engines are shipped, they arrive fast without any type of handling issues or freight damage. That's our promise to you.
Instant Price Quotes for Our Rebuilt Ford 4.6L Engines for Sale
Calling 1-(336) 355-5679 is the only thing standing between you saving money and spending too much. You'll be totally surprised how cheap our remanufactured Ford engines are in terms of quality and excellence. We make it easy to order and we're easy to deal with. Get your online 4.6 Ford engine quote by completing our quote form. You still get your price sent to you just as quickly as calling us. We leave it up to you how you get our low price.