Rebuilt Ford Rebuilt Engines for Sale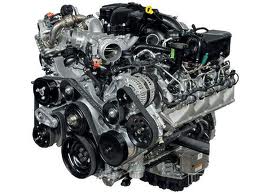 It is absolutely frightening to be a buyer in today's engine market. There are sellers popping up all around the country and offering so-called "engine deals" on used and rebuilt engines. Anyone with a website can make a claim to greatness, but it takes a track record of customer satisfaction that will solidify a claim of being a respected engine dealer online. That's where we come into the picture. Our Ford rebuilt engines for sale are high quality with low miles. It's really that simple. We sell the best because we want to be the best. It shows in our prices.
We know it is tough out there and that's why we make it very easy to find the engine that you need. We deal in rebuilt engines for a few reasons. The first reason is that we have an expert staff of engine mechanics that do all of our engine work. The second reason is that we know how bad the quality can be with a used engine that is pulled out of a car and sitting on a dusty warehouse shelf someplace in the Midwest for sale on eBay. No dust and no rust on our engines. The third reason is that it is much cheaper for us to offer Ford rebuilt engines to you than for you to buy one from a dealership.
Ford 5.4L, 6.8L and 4.6L Engines Rebuilt with a 3-Year Warranty
We thought that would get your attention and it is not a sales tactic. Our Ford engines are rebuilt using the finest OEM parts. You won't find those cheap aftermarket parts on our engines that any Joe-Blow can find at his local auto parts store. We go by strict Ford rules when it comes to rebuilding engines. Our engine mechanics do not change the original factory performance. We make it better. A used engine will always be used unless it is rebuilt to perform like a new one. Your Ford F-Series, E-Series, Ranger, F-150 or Super Duty will get a new life with our rebuilt engines.
Our 3-year warranty is just what it sounds like. No mileage restrictions. No faults. No issues. You have a problem and we fix it. We pride ourselves on promoting that our actual warranty use rate is 5%. What this means is that 95% of the time, over the course of 36 months, zero problems or defects happen to our engines regardless of the mileage. This is great news for you knowing that you have a trusted engine provider that cares about how your vehicle performs.
How to Order Rebuilt Ford Engines for Sale
Call 1-(336) 355-5679 today and speak with one of our specialists. We answer your questions fast and introduce you to our very low prices. Alternatively you can get an engine quote online. Just fill out our quote request form and you will find your quote in your email inbox. You have nothing to lose except a fanastic deal if you don't get a quote. Get the rebuilt Ford engine you want at a price you won't believe.
Leave a Comment
You must be logged in to post a comment.