Rebuilt Chevy Engines for Sale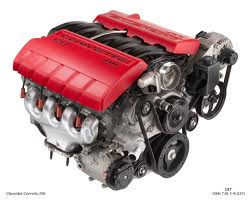 When average people hear the word Chevy, they think of new models that are built for economy or SUVs driven by soccer moms. When car lovers hear the word Chevy, popular engines like the 350, 305 and 364 come to mind. How could the Camaro have overtaken the Ford Mustang in terms of performance and street cred without world famous technology? Our General Motors engines are used, but that does not mean they are what you will find sitting in a junkyard dying a slow death. Our rebuilt Chevy engines for sale are checked out before and after we buy to make sure that our customers receive the best engine for their hard-earned money.
If you are searching for the big-block V8 experience, we have just the engine that will drop into your Silverado, Blazer, El Camino or 1970 Chevy van. If you have purchased an engine online in the past, you already know the good and the bad that can happen. We do extensive research before we add anything to our inventory to make sure we offer you quality Chevy rebuilt engines for sale on our website. Apart from our very low price, we offer you an unbeatable warranty that other dealers refuse to offer.
Remanufactured Chevy Engines with a Warranty. Yes, it's true
Do you know what you get when you by an engine from auction websites? We don't buy engines from auction sites so we do not know. We do, however, know what we give you when you buy one of our Chevy engines. You get a used engine but not beat up. We have a complete staff of engine buyers and engine mechanics that know what to look for during a visual inspection. We dyno test every engine to make sure there are no leaks, combustion problems or electrical issues that could prevent one of our low mileage engines from starting up after it is dropped into your Chevy.
We give you a 3-year warranty without mileage restrictions because we are the people that rebuilt the engine. We know what it can do and how long it will last when cared for properly. We check for surface rust, deterioration and other signs of an engine that is about to go south. We reject any engine that does not meet our extremely high standards of quality. We treat our engines like they are going in our personal vehicles. We want you to be completely happy when you buy our rebuilt Chevy engines online.
How to Order Our Chevy Engines for Sale
It's easy for us to tell you just to call 1-(336) 355-5679 to order. We know you might not be ready for that stage yet. We have developed an accurate quote system that will provide you with our low price before you order. We have thousands of engines and want to be sure our inventory level is accurate when you order. Our engine experts will happily answer your questions when you call. You will not find a better price for Chevy engines for sale online. Call us first.
Leave a Comment
You must be logged in to post a comment.