Rebuilt Chevy Beretta Engines for Sale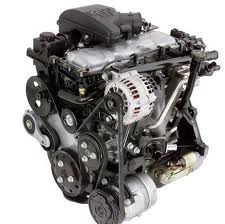 The Chevy Beretta and Corsica were the top and mid price point models that Chevy expected to be just as successful as the Cavalier. All of these automobiles used the coupe design and included either the 2.2L, 3.1L or 3.8L for power. The Beretta was introduced in '87 for the '88 year lineup and lasted almost 10 straight years. The sales were strong, but consumers eventually moved toward the 4-door models. The Beretta has been retired from production although there are probably millions of these cars still on the road. We have rebuilt Chevy Beretta engines for sale and low prices that are so insane they are hard to believe. We do it all from this website to help you reduce the cost of replacing a V6 engine.
Most consumers fight out that it is much better to invest into a rebuilt engine compared with a used engine. This lesson usually comes the hard way after someone is duped into buying a used engine that has never been tested. Once most used engines reach a certain mileage point, not even a rebuild can save them. This is one of the sole reasons that we have made the business decision to handle rebuilt engines exclusively. We know that it is better to put time and money into something that can be worthy of thousands of additional miles instead of another breakdown.
 OEM Rebuilt Chevy Beretta Engines for Sale
If you buy an engine online, can you tell if it has been rebuilt properly? Most people probably cannot. To the trained eye, problems can instantly be spotted and this is a sad reminder to always choose a rebuilder carefully. Someone that is certified in repairing and building Chevrolet engines is a good start. We are certified here and we take our quality to the highest possible levels. All parts are OEM Chevy parts and nothing else. We remove what is hurting a used engine and completely bring the engine back to life. This is what we do here and it works great for our customers and has concreted our reputation as a quality engine resource.
We perform one last step before our engines go out the doors of our warehouse for sale. This important step is to dyno test our rebuilds. This final computer test proves to us that our work is perfect and that no complications are present when each engine idles or when put under a load. This testing is probably what causes us to have the lowest warranty service rate in the engine industry. We sell thousands of engines annually and almost none of them have an OEM part issue. That should tell you something about how we rebuild engines.
Rebuilt Chevy Beretta Engines for Sale Pricing 
Get your quote right now faster than you ever thought was possible. Type the Beretta information you need into the Chevy quote form we use and out comes your price instantly. This really simplifies the process here at www.rebuiltengines.co. Our price is also available by calling 1-(336) 355-5679. You speak right with a professional and there is no waiting involved. We give you our low price and you can make your decision on what to do.