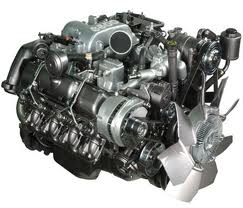 We are rebuilt diesel engine experts. We successfully rebuild thousands of diesel engines each year. Our engine mechanics rebuild Ford, Chevy, Dodge and Cummins diesels that are sold all around the world. We know how to build engines and make sure that we do not take away from the original OEM quality that you expect. All of our rebuilt diesel engines start out from the original engine block. The process begins with our experts stripping off every part and examining it for signs of wear and tear. Any part that we find that is low quality or that clearly needs replaced is done so immediately. What you get is a great diesel engine when we are finished.
Everything that goes into our process is expertly handed in-house. This means that all parts that we buy are bought by our sales department. We review the best places to buy all components to save you money without interrupting the quality that you demand. All of our engines are rebuilt inside of our 21st century engine shop. We do our own training and testing to make sure that we have only the best mechanics working for us to serve you better. We even dyno test our engines. A computer printout is evaluated along with a visual engine inspection. This ensures that we sell you a 100 percent performance tested engine.
Rebuilt Diesel Engines Shipped Fast with a Warranty
We will never sell a Chevrolet, Ford, Chrysler or any other diesel without our standard warranty. We don't put this much work into a rebuild and not protect you during the long-term. We have the highest levels of faith in our expert mechanics, but we still warranty the parts that we provide. Since we didn't build each part, we know that it is susceptible to failure or damage just like anything on a working engine. Our warranty is designed to provide coverage for these problems with no questions asked. Should you have a problem call and tell us. It's really simple. We want you to be happy and will do whatever it takes.
We ship every diesel engine as soon as it's ordered. This takes away any risk of delays due to missed shipping deadlines. We know that doing an engine swap or a weekend car project can have many sudden surprises attached to it. We make sure that there are no problems with our shipments. We wrap and crate every engine using the highest quality packaging materials. We guarantee that our diesel engine shipment will arrive on time and in the same condition that it was in after leaving our engine shop.
Rebuilt Diesel Engines Quotes are Delivered Instantly
Call 1-(336) 355-5679 now to obtain your low price quote. It's very fast, easy and free to call. Our helpful staff will answer any diesel question that you have or explain our warranty coverage to you. We want the experience and time that you spend with us to be memorable. If you would like your quote delivered to your email, enter your information into our quote form. We'll give you our low rebuilt diesel engines price quote. You will be able to order afterwards.