Rebuilt Ford Focus 2.0L Rebuilt Engines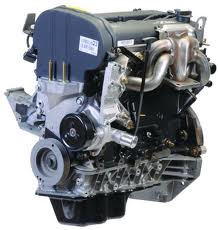 Ford Focus was created in 1998 as a replacement for the retired Escort. Major upgrades took place in Ford technology and the Focus included the new Zetec I4 engine. This powerful but economical engine is still in production. Ford later expanded the Zetec into the Duratec extension. We have Ford Focus 2.0L rebuilt engines in both Zetec and Duratec versions for cheap prices. We are one of the largest rebuilt engine dealers in the nation here at www.rebuiltengines.co. You've probably found popular sellers online, but that does not mean that our engines are less quality. We ship thousands of engines each fiscal year and make certain every one of our customers gets the satisfaction that is expected.
The Focus is not the only vehicle to use the 2.0L engine. If you have Zetec vehicle, you likely can swap out the engine for one of our Focus engines. We are great at assisting customers and can find any engine you need. We do a lot of business each day with salvage yard owners and body shop mechanics that need rebuilt engines fast. We employ an expert team of Ford mechanics that specialize in rebuilding engines. Our reputation is very strong and was earned by our loyalty and respect of our customers domestically and internationally.
Ford Focus 2.0L Rebuilt Engines
We have a technologically equipped engine shop. We have not spared any expenses when upgrading our tools and paying our mechanics. To have great engines, you need to have an experienced team that performs well under pressure. We take engines very seriously and we follow all of the OEM specs that Ford provides engine rebuilders like us. Nothing is ever out of place and what we finish with is just like engines that Ford produces in plants in the U.S., Canada and Mexico. We still believe in hand-built engines and that's what we give our customers. We put our passion into the work that we do and are never satisfied until we know 100 percent that we did a flawless job. Our customers are everything to us and we never lose sight of what brought us to the level we work at now.
The Ford Focus 2.0-liter engines that sit in our inventory got there because we tested them. We will never let anything go through our doors without a thorough test. We don't like problems and our customers deserve to not have surprises after engines are installed. Our dyno testing equipment eliminates the problems that are hard to detect and we use the analytic reports to our advantage. Our experts know how to read schematics and what idle ratios should be for a rebuilt engine. We test and then test again to put out the highest quality Ford Focus engines possible.
Ford Focus 2.0L Rebuilt Engines Quotes
Quotes can be obtained very easily right on this page. We put together a sophisticated web form that is hooked up to our database. Filling out the form sends the request right to us and what is sent back to you is our low price. We even have a toll free line to call our staff at 1-(336) 355-5679. You won't have to pay MSRP ever again now that you know the secret used by so many online to find rebuilt Focus engines for a cheap price.