Dodge V10 Ram Rebuilt Engines for Sale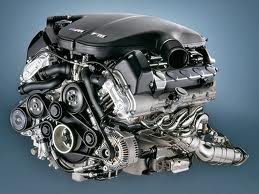 Dodge had original plans to push a V8 Magnum in 1988. While trying to compete with other automakers for a V10, the plans to design and form a Dodge version were launched. The result was the Dodge V10 that was finally introduced in 1994. The Ram is the most successful Dodge truck ever produced. It was no surprise to truck lovers that such a big engine would be put into the Ram line of trucks. Almost 10 years of stable manufacturing and dependability was put into the run of the V10 in Dodge 2500 and 3500 pickup trucks. You will find these Dodge V10 Ram rebuilt engines for sale in our huge inventory.
If you are searching for a reliable engine, you will find that and more from our engine shop. We hire the most skilled and experienced Dodge mechanics to work for our company. We do not hold back when it comes to providing the best for our customers. Our engines are professionally rebuilt starting from the original block. Our mechanics know Dodge engines and what is expected upon completion of the rebuild. Whether this is your first engine or part of a series of engines, we treat you with the respect that you deserve and always give you the lowest price possible.
No Mileage Restrictions with Our 3-Year Warranty
You read that right. We don't care how you use one of our rebuilt Dodge engines. We stand behind our rebuilds and still offer you 36-months on all parts. We never restrict what you can and cannot do after you make you purchase. If you ever have a problem, contact us and we will repair it fast. We have one of the lowest warranty percentages in the industry. This is because our mechanics are the very best at building engines and do not make common mistakes. Our quality control is phenomenal and we inspect and test every engine before we sell it. Apart from our low prices, our warranty is one of the best things attached to our Dodge V10 Ram rebuilt engines for sale.
We stand alone compared to many of the other engines dealers because of many things. We told you that we have low prices and a great warranty. We did not tell you yet that our shipping is fast and very affordable. It does not matter where you have our engines shipped to in Canada or the U.S. We work with known carriers that have excellent reputations for shipping quality. When our shipping team wraps and crates your engine, you will not have to worry about a defect or other issue happening during transit. We have an excellent record of shipping our high quality rebuilt engines.
Get a Quote Today for Dodge V10 Ram Rebuilt Engines for Sale
Complete our easy to use quote form to the right of this page to get your quote. It's fast and goes right to your email. Call us at 1-(336) 355-5679 if you want to receive a quote over the phone. Our helpful specialists will give you the actual price plus shipping. We ship your engine the same day that you order and you can expect your Dodge V10 to arrive in 2 to 3 days.